NEW STUFF
ART
Black & White
Color Art
Collaborations
PERSONALIZED ART FOR SALE
You can help me get my own domain name. Yeehaw!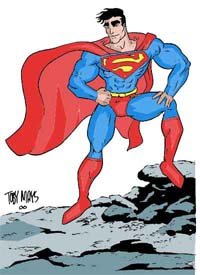 Welcome to the website of me, Toby Mays and my comic books and art. There is tons of stuff here to peruse; online comic books, art samples, and other stuff. I've got previews of things I'm working on now and lots of older stuff. I also hold a monthly contest where you can win free art. And don't forget, I do personalized art also.



Collaborations
This is a gallery of work I've done with others like Ron Lim, Rick Cortes, Tom Grummet, Scot Eaton and B. Clay Moore.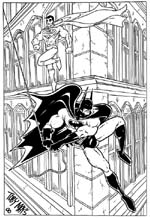 BATMAN/SUPERMAN
Don't forget to check out this piece in the black & White art section. It's one of my favorite.


PAIN INSIDE
This online comic follows Minor Threat as he tries to deal with a messy divorce.